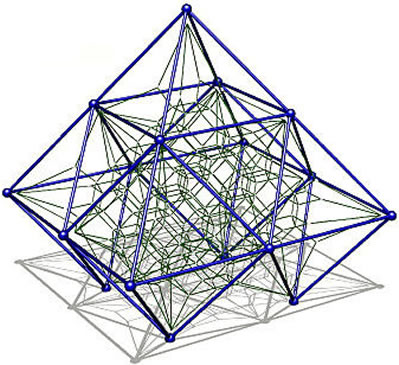 The Meteor Net Climber DX-805 makes geometry fun for 49 kids at the same time! It fuses geometric sophistication with upper-body play for your commerciual playground. The DX-805 is a European-design net climbing structure made from a heavy duty steel frame and steel-loaded polyamide cables with UV guard. This model is perfect for children 5 to 12 years old. This 13-foot high unit helps bring movement, balance, exercise and fun back into your playground. The Meteor Net is manufactured by Dynamo Playgrounds, one of the most exciting names in playground equipment design. Dynamo uses the highest steel content in the industry to ensure long life of the games and maximum safety for the children. The frame and ropes are available in a variety of different colors, at no extra charge (see below).
Ages:
5 to 12 years
Capacity:
49 children
Size:
Length: 16′ 6″ / 5.0 meters
 
Width: 16′ 6″ / 5.0 meters
 
Height: 17′ 6″ / 5.3 meters
Use Zone:
Length: 28′ 6″ / 8.7 meters
Width: 28′ 6″ / 8.7 meters
Fall Height:
7 feet 4 inches / 2.24 meters
Total Weight:
3,050 lbs. / 1,383 kg.
Price:
$47,840.00
Frame Colors
Available:
Blue, green, red, tan, brown,
black, yellow, white
Rope Colors
Available:
Blue, gold, green, red, brown, black

Color selections are available at no extra charge. Other colors
may be special ordered for additional cost.
Interested in the Meteor Net DX-805 Net Climber?
Call us TOLL FREE.