Soar through the air with this unique playground addition. Our playground Zip Line is a great addition to parks and will take children and adults alike on an exhilarating adventure!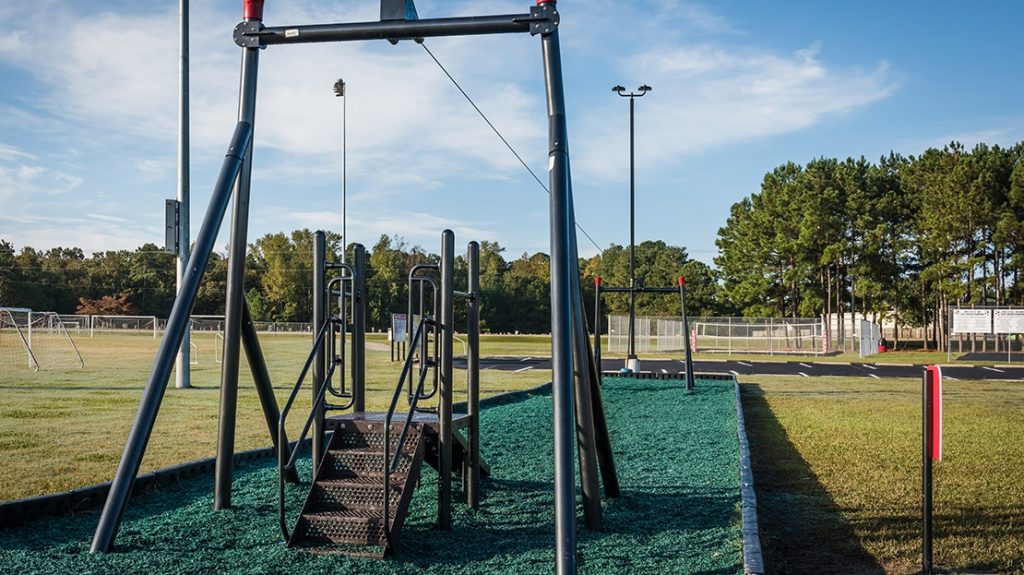 75′ Zip Line
EFR0132XX
$22,205
100′ Zip Line
EFR0128XX
$23,150
Exhilarating and fast, our new playground Zip Line brings a fun adventure to any playground. With its durable cable system and comfortable seat, it'll keep children moving from one to the other while developing upper body strength, balance, and coordination.
Designed for children ages 5-12, our Zip Line offers either 75' or 100' of exhilarating fun. Children will climb the stairs to our take-off ramp where they will hop on the zip line seat and take flight! The Zip Line is ideal for parks and recreation settings.
Quick Look
Ages: 5-12
Length: 75' (EFR0132XX) or 100' (ERF0128XX)
Use Zone: 105' x 22' (75' Length) or 128' x 22' (100')