Introducing Crawlers
Crawlers are another name for the stationary vehicles we have to offer. For information on vehicles with a bit more bounce, see our Spring Vehicles. Crawlers are fun and imaginative toys, all at value prices. Let your kid's imagination soar! Become a fire fighter with our Lil' Dumpy Slide. A mechanic with our Tool Truck. Or a police officer with our Infinity Copter. The possibilities are as limitless as the imagination.
For more details on pricing keep scrolling!
Unit Model and ID
Price
Lil Dumpy Slide

IP-8010
$1,844
Tool Truck

IP-8012
$669
Steam Roller

IP-8014
$969
Water Car

IP-8016
$481
Passenger Car

IP-5032
$594
Infinity Copter

IP-5075
$988
Complete the Set!
The 5-piece Road Crew fun set comes with Lil' Dumpy, Tool Truck, Steam Roller, Water Car, and Passenger Car for discount price of $4,175
Colors Available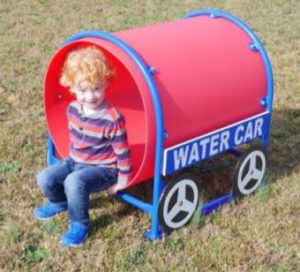 The Tool Truck comes in Red, Blue, and Lime Green
The Steam Roller comes in a Red or Blue frame
The Water Car comes in Red, Blue, or Yellow
Infinity Copter comes in Red, Blue, Yellow, and Lime Green
For more information please call our offices at (877) 840-0707 for consultation and ordering.