If your school or organization is in need of a football goal post, have a look at our selection below. If you have any questions about these football goal post or other sports equipment, including playground equipment, just give us a call at 877-840-0707.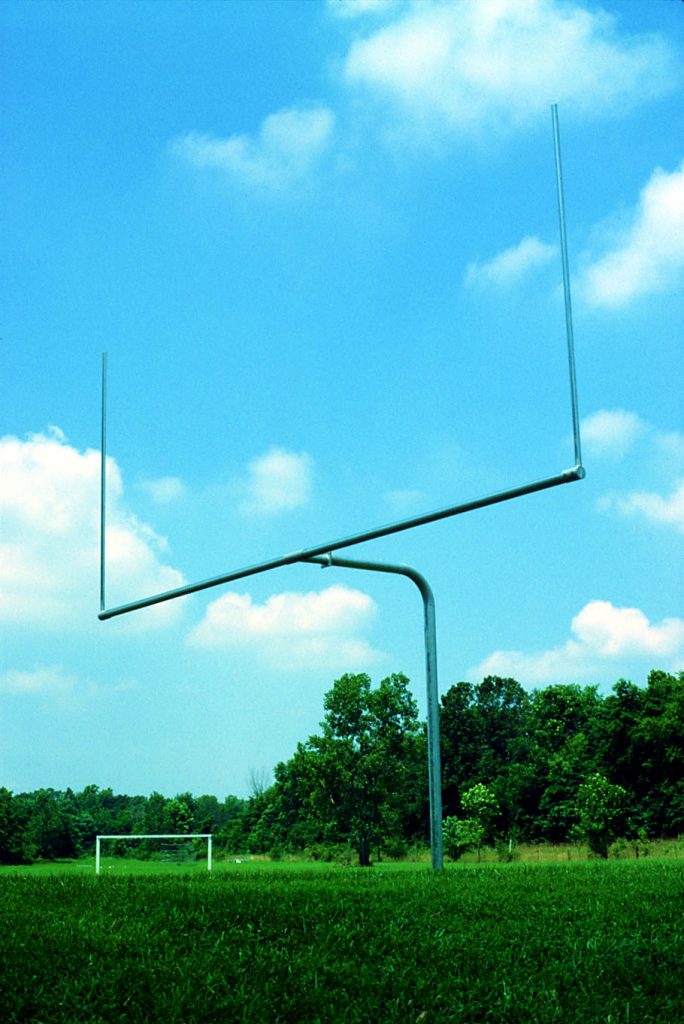 Single Post "Pitch Fork" Football Goal
The classic gridiron football post. 4½" O.D. bent pipe with 5′ extension.Uprights: 1-7/8″ O.D.
Cross bars: 3½" O.D.  Please specify crossbar of 23'4″ or 18'6″.
Goals (pair) with 10′ uprights weighs 660 lbs.
• $3,831.00 per pair, unpainted Unit# 561-445
• $4,929.00 per pair, painted Unit# 561-445P
Goals (pair) with 20′ uprights weighs 700 lbs.
• $4,212.00, unpainted Unit# 561-445M
• $5,415.00, painted Unit# 561-445MP
Football Pad
Protective padding attaches to the base of any of our Single Post Football Goals to protect players from possible impact.
Price: Contact us for pricing!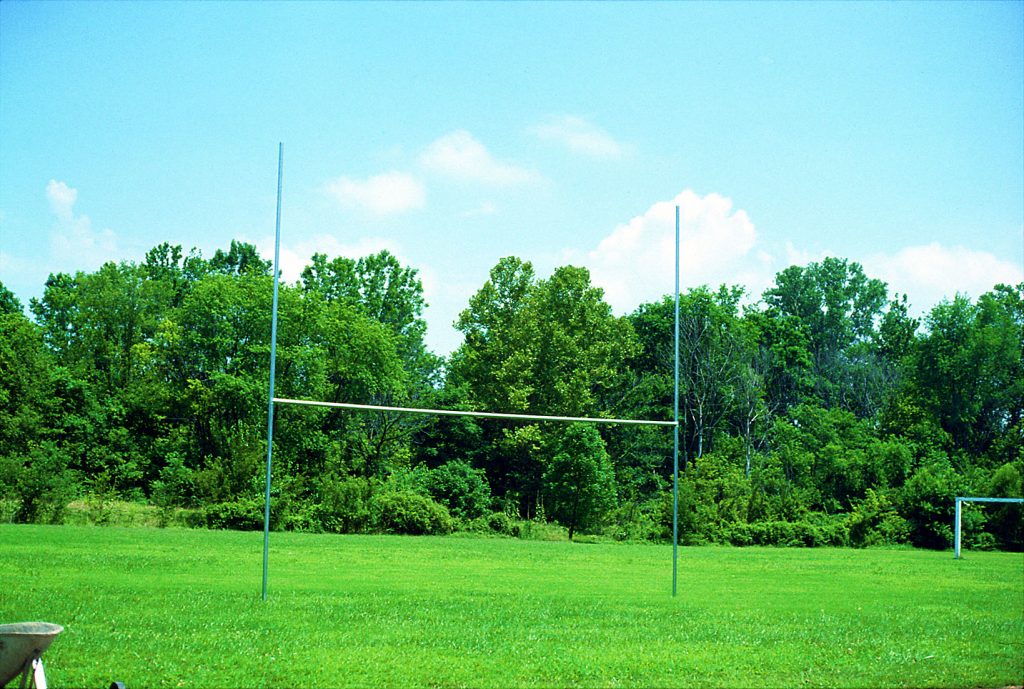 Double Post Football Goal
This football goal has two posts. The uprights are 20'6″ high. Please specify 23'4″ or 18'6″ cross bar. The goals come in two models: Heavy Duty and Standard. Call us at 877-840-0707 for pricing.
Heavy Duty model has 3½" O.D. supports and cross bar, and 1-7/8″ O.D. uprights. Weight: 600 lbs. Price: $3,859.00 per pair (Unit# 561-443)
Standard model has 2-3/8″ O.D. supports and cross bar.
Weight: 550 lbs. Price: $2,375.00 per pair (Unit# 561-442)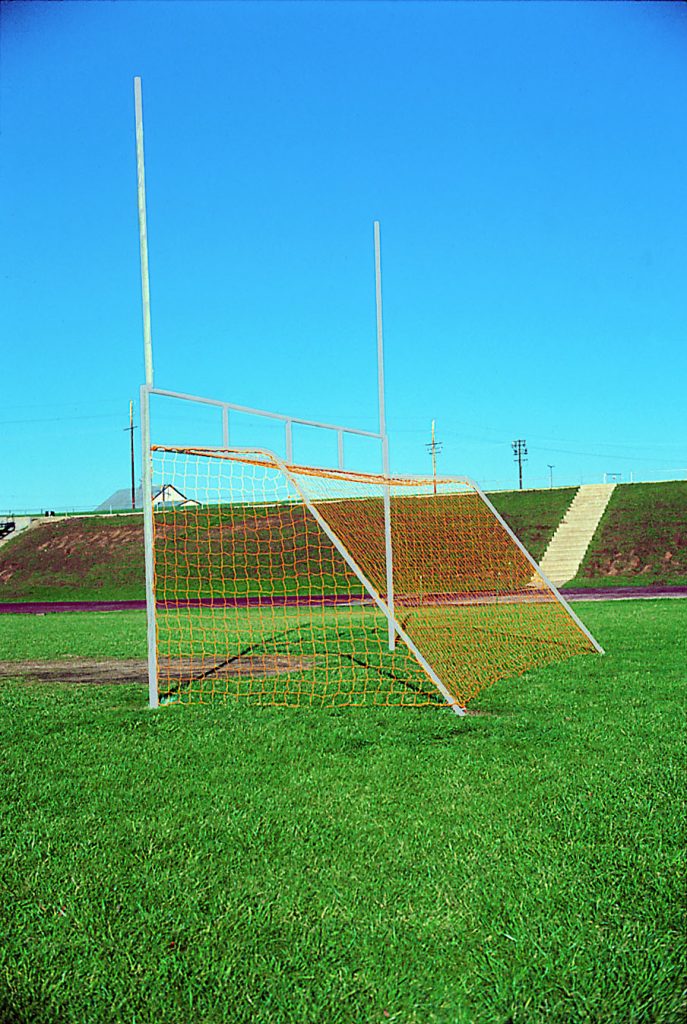 Combo Football/Soccer Goal
This practical combination turns your athletic fields into dual usage spaces. Cross-bar is available in lengths of 23'4″ and 18'6″. Main frame: 8′ D x 24′ W x 10′ H. Uses 2 7/8″ O.D. pipes
Uprights: 2 3/8″ O.D.
Cross bars: 1 7/8″ O.D. pipes
Net supports: 1 7/8″ O.D. pipes
Goal and supports weigh 760 lbs. and cost $4,165.00 per pair. Unit# 561-451
Goal sold separately weighs 650 lbs. and cost $3,648.00 per pair. Unit# 561-449
Net Supports sold separately weigh 110 lbs. and cost $697.00 per pair. Unit# 561-450
If you have any questions about the football goals, call us TOLL FREE at 877-840-0707