PlayOn artificial grass is perfect for use on playgrounds.
(Note: It is not recommended for use on athletic fields.  For that, see our page for AstroPlay.)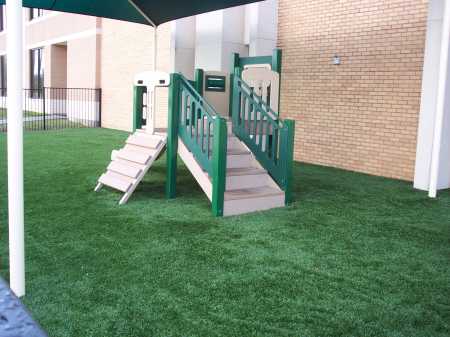 Quality
PlayOn surfacing is high quality artificial grass that lasts and lasts. It protects young knees and elbows, keeps clothes cleaner than woodchips, and gives your playground a professional look that pleases parents. It is similar to AstroTurf.
Services
We install PlayOn playground surfacing in the Maryland – Washington, DC – Virginia area.
Pricing
For more information on PlayOn surfacing, please phone us at 1-877-840-0707 TOLL FREE or 1-301-840-0707 locally.