Dynamo Products
Dynamo Playgrounds is a leading brand in large, imaginative playground units. As a pioneer in the rope play industry, Dynamo is always seeking out new ways to bring fun and excitement to the playground environment. Ranging from personal 1 child size to 250 children on one unit, Dynamo stretches what we thought possible in a playground, and we sell their stuff! We can deliver real adventure and excitement that fuels children's imagination and physical play through a new standard of entertainment and artistic innovation. Check out our rope courses, net climbers, rotating climbers, and creative concepts!
| | |
| --- | --- |
| Net Climbers | Rotating Climbers |
| Rope Courses | Creative Concepts |
Dynamo Rope
Dynamo's engineers have created the safest, longest lasting, most attractive cabling in the playground industry. Using proprietary technology, they've infused the beautiful nylon or polyester cable coatings with UV protectants and flame retardant solutions in the extrusion process. They use these vibrant threads to weave a braid around at least 144 strands of galvanized steel to produce the play structure rope. This unique process keeps the ropes beautiful to see, soft to touch, and stronger than any other cabling available.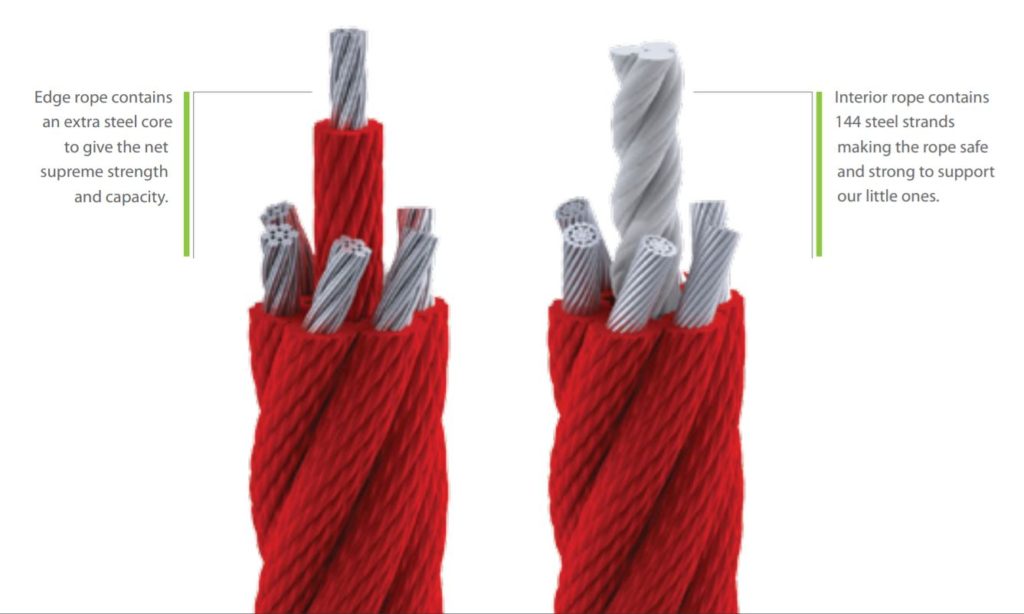 Dynamo DX Connectors
Dynamo's metal junctions are the magic that enables Dynamo designers to create our ever-growing collection of unrivalled play structures.The team examined every possible variation of plastic and steel connector, but many used connecting screws and pins that ultimately damaged the ropes in time. This exhaustive search resulted in the creation of the DX system of moulded high-density aluminum. Compressing with 120 tons of force gives them incredible strength and a beautifully smooth finish. This system eliminates any risk of friction at connection points and ensures that the rope's integrity and longevity are never compromised. Dynamo even created a portable machine press that can be used to repair a structure on site in the rare case of extreme damage.

Colors Available