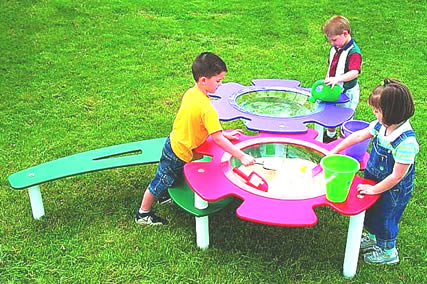 This unique 2-bowl sand and water table lets your kids combine sandbox fun with water play. The bowls are 24″ and have 1/2″ drain plugs. The set comes with 1 lid, for the sand bowl. The extended arm seen on the left-hand side of the photo doubles as a bench. The posts secure in the ground with concrete.
The table is built from durable polyethylene. It won't rot and it's easily cleaned. You can choose from the colors below: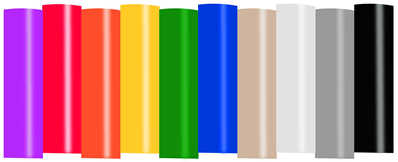 2-Bowl Sand & Water Table
Dimensions: 8'L x 7'W x 2'H
Weight: 200 lbs.  Price: $2,915.00 (Unit# 902-806)
If you have any questions about the Sand & Water Table, call us TOLL FREE!