The Discovery Center 2 Toddler Playground has two platforms and plenty of play events.
The Seedling has a Clock Panel, a Shapes and Objects Panel, a Window Panel, a Gear Panel, a Bongo Drums, a Rain Wheel, a 1-2-3 Step, and a straight double-wall slide.  This equipment is commercially compliant to CPSC and ASTM standards and IPEMA certified.
Kids using this play structure will experience many learning benefits, including
Bringing Learning Outdoors
Gross Motor Development
Fine Motor Development
Music & Movement
Shapes Recognition
Multisensory Experiences
You can attach this structure to the ground using 8-inch ground spikes, or 2-inch anchor bolt. Or, you can secure it in the ground using concrete.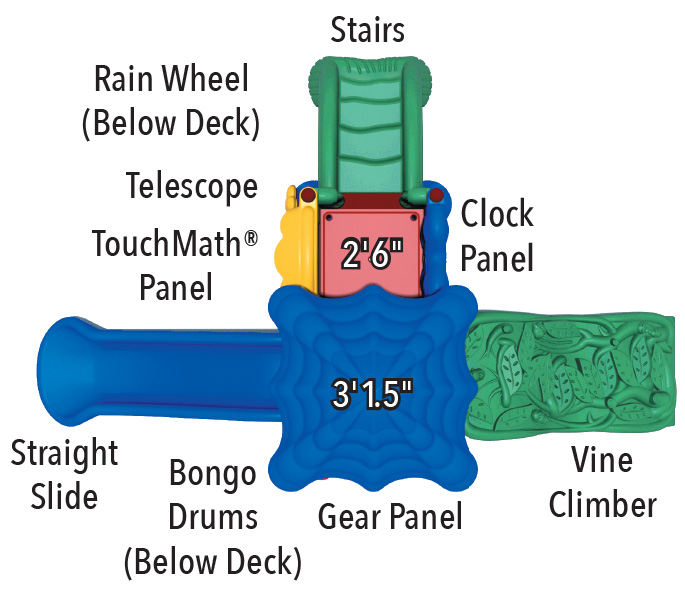 With Roof (Includes Ground Spike). Weight: 420 lbs. Price: $7,765.00 (excluding shipping).
Part# DC-2MDR/02-08-0203