Commercial playground installation can be a complicated process. Fortunately, we have 30 years of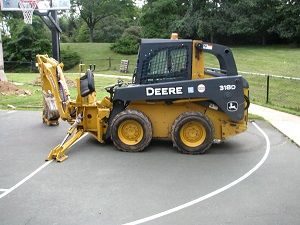 experience, so we can handle any type of installation involving playground equipment.  Our team is skilled, professional and efficient. In addition to installation, we also specialize in playground demolition.  Whether you are constructing a new playground or taking one down to be replaced by a new play structure, we have you covered at Playground Equipment USA. Best of all, we are not only experts in playground construction, but we also offer a full range of playground structures and items for purchase. We take care of all your playground needs.
Where exactly do we offer playground installation, construction and demolition?
Our skilled playground construction team provides services throughout Washington DC and the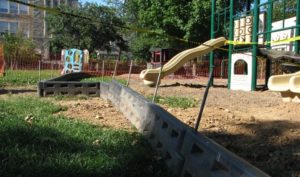 surrounding areas of Maryland and Virginia, including Baltimore and Annapolis. Our experienced playground professionals have completed projects all over the DC metro area. To find out more about your local playground services, visit our other website, Capital Area Playground Services. Whether it is a large or small commercial job, we offer a wide variety of services and we have to the equipment, expertise and manpower to get the job done right. Whether you need an entire playground installed, playground mulch delivered or simply disposing old playground equipment, we are here to help. With over 30 years of experience, we are proud to be a part of the local community. If you are in need of playground installation in Washington DC, Maryland or Virginia, just give us a call at 877-840-0707 and tell us about your project.