FOR INDOOR AND OUTDOOR USE!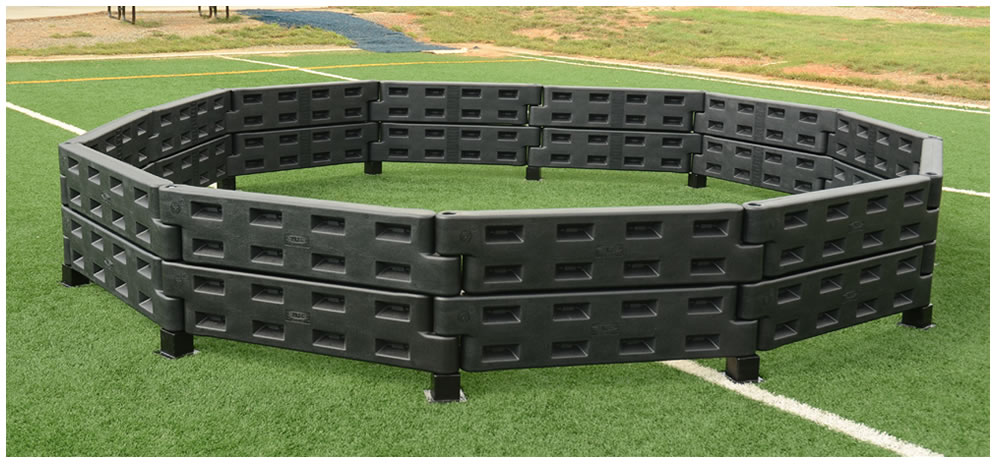 15' Gaga Ball Pit
SKU: APS-GagaPit15
(12 Children or adults)
Order includes:
(24) 100-border12″
(12) 100-GaGaStanchion
(1) ADA Gate
$1,685
20' Gaga Ball Pit
26' Gaga Ball Pit
The Secret is in the Stanchion
The Stanchion is a connector that allows options for installation on multiple surfaces including concrete, asphalt, grass, and even indoors.
Instead of a more permanent option like staking it into the ground, the Stanchion allows portable and reconfiguration options of the pit on any surface.
It is a lot easier!