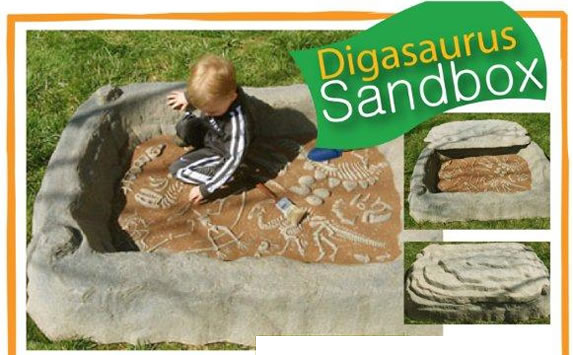 Discovery awaits all who dig to the bottom of this box. The Digasaurus Sandbox is made from plastic that will not rot and is easily cleaned. There are dinosaur-themed fossils imprinted on the bottom of the sandbox, letting kids discover the past through their archaeological digging. Manufacturer: KidWise. Dimensions: 47″ x 64″ x 11″ tall.
Digasaurus Sandbox
Weight: 40 lbs. Price: $515.00 (Unit# 902-871)
If you have any questions about the Digasaurus Sandbox, call us TOLL FREE.