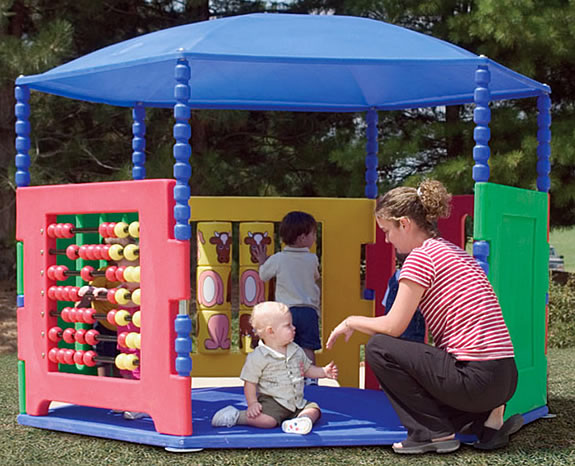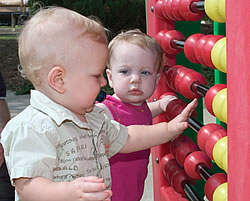 The Little Tikes Toddler Clubhouse is a panel-based unit that gives your smallest kids hours of fun. It has several panel play events, including an abacus panel and an animal cylinder panel.
This fun clubhouse comes in bright colors designed to stimulate infants' sense of play. It also has a sturdy roof, to keep the sun off. The floor is gently sloped to a center point, to prevent water build-up if the structure is used in an outdoor setting. There's lots of room inside the structure for kids to crawl and totter around in.
The Toddler Clubhouse is designed for toddlers ages 6 months to 23 months. It can be used indoors or outdoors.
This unit is very easy to assemble, with just a basic toolkit. Its sections are made from roto-molded plastic. The structure secures in the ground with pegs.
For installation, this unit is available with in-ground mount (concrete) or surface mount (pegs).
For more information, just phone our Sales Dept. toll free today.
Manufacturer: Little Tikes Commercial
Ages: 6 months to 24 months
Weight: 400 lbs.
Price: $6,365.00 (excluding freight)
Model# 100011096