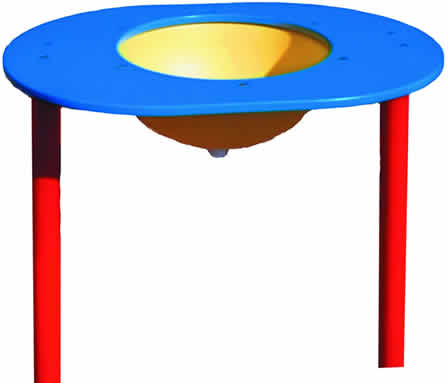 Single-Bowl Sand & Water Table (Model #SWT-00002)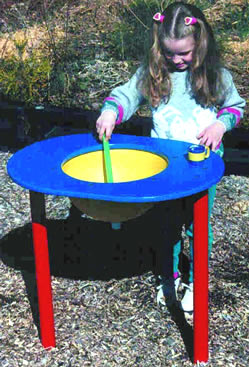 Mix, stir, splash, dig … your kids will create fun for hours in this sturdy sand and water table. It's made from UV stabilized polyethylene, so it's durable and weather-resistant. There's a drain on the bottom of each bowl, for easy cleaning. Measures 29″L x 21.5″W x 30″H. For a use zone of 14.5′ x 14′. Weighs 29 lbs.
Price: $375.00 Unit# SWT-00002
Curious about the sand & water tables ? Call Maryland Materials TOLL FREE at 1-877-840-0707.
Construction and Installation
In the Washington, D.C. and Baltimore metropolitan area, Maryland Materials furnishes and installs playground equipment. We can also move existing equipment, and demolish obsolete, dangerous playgrounds. Other related services include grading, drainage, resilient surfacing, borders, and retaining walls.