The PS3-70573 is early childhood focused for children ages 2-5 years. The structure has a chain link climber and a lily pad climber to promote active play. The playground has a right turn slide, straight single slide, and a straight double slide as a reward for climbing and maneuvering throughout the course. Other attributes include a talk tube for imaginative play.
PRICE:
$49,947
$27,471
Quick Highlights
Age Group: 2–5 Years

Capacity: 33

Structure Size: 21′ x 20′

Use Zone: 33′ x 32′

Fall Height: 4′

ADA: Yes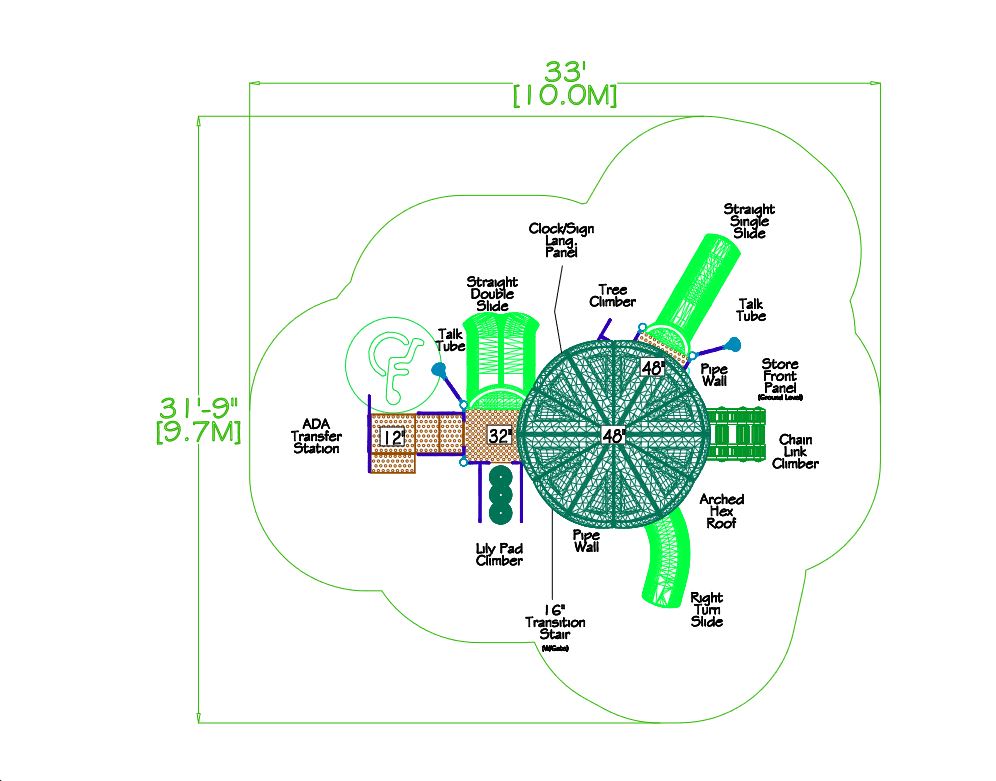 † Price excludes shipping and handling.
Construction and Installation
In the Washington, D.C. and Baltimore metropolitan area, we furnish and install playground equipment. We can also move existing equipment, and demolish obsolete, dangerous playgrounds. Other related services include grading, drainage, resilient surfacing, borders, and retaining walls. Contact us today!